Panel PCs (PPCs)
---

Open Frame Panel PC
Closed Frame Panel PC
Rugged Panel PC
Wide Temperature Panel PC
Fanless Panel PC
ARM or x86 Panel PC

EMAC is a global leader in industrial automation and HMI Panel PCs.  We provide Panel PCs for embedded automation computers, automation controllers, remote i/o modules, and custom data acquisition solutions.

EMAC's Panel PCs are available ready to run with the Operating System installed on a flash disk or hard drive. Apply power and watch either the Windows or Linux User Interface appear on the vivid color LCD. Interact with the PPC using the responsive integrated touchscreen. Everything works out of the box, allowing you to concentrate on your application, rather than building and configuring device drivers. Just Write-It and Run-It.

Contact the EMAC Panel PC Sales Department for details on Sunlight Readable Panel PC, IP65 Panel PC, IP67 Panel PC, Panel PCs suitable for the Outdoors, Wide Voltage Panel PC, and/or Low Power Consumption Panel PC specifications. While the selection below is a starting point, EMAC can offer many other Panel PC configurations, with the options of customization to best fit the project. Please contact us with the project needs if the right system is not easily found.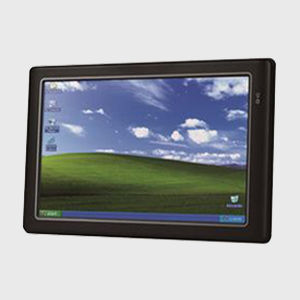 Additional Options
---
---
Receive consultation or product quotes from our sales staff, today.
Request a quote
All PPCs
| Product # | Video/ Touchscreen | CPU | Memory | Serial Ports | Disk Interfaces | Bus | Dimensions | Other I/O |
| --- | --- | --- | --- | --- | --- | --- | --- | --- |
| DEV-SOM36 | 4.3 " TFT Color WQVGA LCD, 480 x 272, 4-Wire Analog Resistive | Atmel ARM Cortex A5 ATSAMA5D36 | 512 MB of DDR2 SDRAM, 4GB eMMC Flash Onboard | 2x RS-232, 1x RS-232/422/485 with Auto RS485, 2x USB 2.0, CAN, SPI | MicroSD | None | Open Frame PPC4.8" ×3" ×1.2" | 10/100 DP83640 IEEE 1588 PTP LAN & GbE Ethernet, Audio, 16x GPIO |
| PPC-04-3354 | 4.3 " TFT Color WQVGA LCD, 480 x 272, 4-Wire Analog Resistive | TI ARM Cortex A8 based Processor AM3354, | 512 MB of DDR3 SDRAM, 4GB eMMC Flash Onboard | 3x RS-232 with handshaking, 1x RS-232/422/485 with Auto RS485, high-speed SPI with chip selects, I2C | SDIO SDHC/ MMC Flash Disk | None | Open Frame PPC4.8" ×3" ×1.2" | 10/100 Ethernet, Audio, 16x GPIO |
| HMI-043T | 4.3 " TFT, Color WQVGA LCD, 480 x 272, 4-Wire Analog Resistive | DMP Vortex86EXm 400 MHz | Up to 256 MB DDR3 RAM Onboard | 1x RS-232, 485 or CAN | SD Slot or up to 2GB eMMC NAND Flash Memory Onboard | N/A | Enclosed PPC4.58" ×3.71" ×1.35" | Ethernet, POE, HF RFID/NFC, 1x USB 2.0 |
| HMI-043T-O | 4.3" WQVGA TFT LCD, 4-wire Analog Resistive Touch Screen | DMP Vortex86EXm 400MHz | up to 256MB DDR3 onboard | 1x RS-232, 2x RS-485, 1xCAN | SD Slot or up to 2GB eMMC NAND Flash Memory Onboard | Expansion slots | Open Frame PPC4.15" ×2.65" ×0.54" | Ethernet, 2x USB2.0, 1x 8-bit GPIO |
| PDX-057T | 5.7" TFT Color LCD, 640 x 480, Analog Resistive | Vortex86DX Fanless CPU, 1 GHz | Up to 512MB RAM | 1x RS-232/422/485, 2x USB 2.0 | 1 IDE, Compact Flash Micro SD | Mini PCI | Enclosed PPC6" ×4.4" ×1.2" | RDC 6040 10/100 Base-T Ethernet2x USB 2.0 |
| PMX-057T | 5.7" TFT Color LCD, 640 x 480, Analog Resistive | Vortex86MX+ Fanless CPU 1GHz | Up to 1GB DDR2 onboard | 1x RS-232/422/485, 2x USB 2.0 1x RS232/422/485 | 1 IDE, Compact Flash Micro SD | Mini PCI | Enclosed PPC6" ×4.4" ×1.2" | 10/100 Base-T Ethernet, 2x USB 2.0, Audio |
| PDX2-057T | 5.7" TFT LCD with Resistive Touch Screen | DM&P Vortex86DX2 - 933MHz | Up to 2GB DDR2 Onboard | 1x RS-232/422/485, 2x USB 2.0 | CF Card or Micro SD slot | | Enclosed PPC5.98" ×4.41" ×1.3" | 1x HD Audio-Realtek ALC262 CODEC, 1x 10/100 Ethernet Integrated, 2x USB 2.0 Ports |
| PEX-057T | 5.7" VGA TFT LCD with Resistive Touch Screen | DM&P Vortex 86EX Onboard 400 MHz | 1 GB DDR3 Onboard | 1x RS-232/422/485 & 2x USB 2.0 | MicroSD Slot | | Enclosed PPC5.98" ×4.41" ×1.3" | 1x HD Audio-Realtek ALC262 CODEC, 1x 10/100 Ethernet Integrated, 2x USB 2.0 Ports |
| PDX3-057T | 5.7" VGA TFT LCD with Resistive Touch Screen | DM&P Vortex86DX3-Fanless Onboard 1GHz | Up to 2GB DDR3 Onboard | 1x RS-232/422/485, 2x USB 2.0 | CF Card or Micro SD slot | | Enclosed PPC5.98" ×4.41" ×1.3" | 1x 10/100 Ethernet Integrated, 2x USB 2.0 Ports, Audio HD Audio-Realtek ALC262 CODEC |
| PPC-07-3354 | 7" TFT Color WVGA LCD, 800 x 480, 4-Wire Analog Resistive | TI ARM Cortex A8 based Processor AM3354 1.0GHz | 512 MB of DDR3 SDRAM, 4GB eMMC Flash Onboard | 3x RS232 & 1x RS232/422/485 Port, 2x USB 2.0 Host, 1x USB 2.0 OTG | SDIO SDHC/ MMC Flash Disk | | Open Frame PPC7.55" ×4.15" ×1.5" | 1x 10/100 BaseT Ethernet, WiFi 802.11 b/g/n, I2S Audio |
| PPC-07-5D36 | 7" TFT Color WVGA LCD, 800 x 480, 4-Wire Analog Resistive | Atmel ARM Cortex A5 ATSAMA5D36 | 512MB LP DDR2 | 3x RS232 & 1x RS232/422/485 Port, 2x USB 2.0 Host, 1x USB 2.0 OTG | SDIO SDHC/ MMC Flash Disk | | Open Frame PPC7.55" ×4.15" ×1.5" | 1x GbE LAN, WiFi 802.11 b/g/n, 16x GPIO lines, I2S Audio |
| PPC-07-IMX6S | 7" TFT Color WVGA LCD, 800 x 480, 4-Wire Analog Resistive, HDMI, CSI, DSI | NXP i.MX6 1.0GHz ARM Solo Processor | 512MB Onboard Memory | 3x RS232 & 1x RS232/422/485 Port, 2x USB 2.0 Host, 1x USB 2.0 OTG | MicroSD, mSATA Socket | mini-PCIe Socket with SIM | Open Frame PPC7.55" ×4.15" | 1x GbE LAN, WiFi 802.11 b/g/n, bluetooth 4.1, 16x GPIO lines |
| PPC-07-IMX6M | 7" TFT Color WVGA LCD, 800 x 480, 4-Wire Analog Resistive, HDMI, CSI, DSI | NXP i.MX6 1.0GHz ARM Dual or Quad Core Processor | Up to 2GB DDR3L RAM, 4GB eMMC Flash onboard | 3x RS232 & 1x RS232/422/485 Port, 2x USB 2.0 Host, 1x USB 2.0 OTG | MicroSD, mSATA Socket | mini-PCIe Socket with SIM | Open Frame PPC7.55" ×4.15" | 1x GbE LAN, WiFi 802.11 b/g/n, bluetooth 4.1, 16x GPIO lines |
| VOX-070T-EX2 | 7" WVGA TFT LCD, 800 x 480, resistive touch screen 400 nit or 1000 nit | DM&P SoC Vortex86EX2 Master CPU 600MHz (Optional Slave CPU 400MHz) | up to 2GB DDR3 onboard | 5x COM, 4x USB 2, CAN | 4GB onboard eMMC or SD card | 4x mini-PCIe sockets | 7.323" ×4.764" ×1.13" | 1x 10/100 BaseT Ethernet, Audio, 8x GPIO |
| PPC-080E | 8" LCD with Projected Capacitive 10-Point Multitouch | Allwinner A40 Cortex™ QuadCore Processor | 1GB DDR3 | 1x serial, 2x USB2, 1x USB OTG | 8GB NAND flash, SATA | Mini-PCIe expansion | Enclosed PPC7.91" ×6.32" ×1.4" | Gigabit LAN, POE, Wi-Fi 802.11 b,g,n , HDMI, GPS, Bluetooth |
| PPC-080T | 8" TFT Color LCD, 800 x 600, Analog Resistive | Intel Processor N2807 (optional N2600) | 2 GB SODIMM DDR3L | 3 x RS232*, 1x USB3.0, 3x USB 2.0 | SATA SSD Hard Drive | 2x Mini PCI-E | Enclosed PPC8.5" ×7.2" ×2.2" | 2 x GBit RJ45 ports |
| VOX-084 | 8.4" TFT Color WVGA LCD, 800 x 600, 4-Wire Analog Resistive | DM&P Vortex86DX2 or Vortex86DX3 800 MHz or 1GHz | Up to 2GB DDR3 onboard | 4x RS232/422/485, 3x USB2.0 | 1x SATA | PC/104 | Open Frame PPC9" ×5.9" ×1.1" | 1x 10/100 Ethernet, 2x GbE LAN, 16x GPIO, 1x LPT |
| PDX-089T | 8.9" TFT Color LCD, 1024 x 600, Analog Resistive | Vortex86DX CPU | 512 MB DDR2 on-board | 1x RS-232/422/485, 2x USB 2.0 | 1 IDE, Compact Flash Micro SD | Mini PCI | Enclosed PPC9.3" ×5.7146" ×1.3" | 10/100 Base-T Ethernet, 2x USB 2.0 |
| PMX-089T | 8.9" TFT Color LCD, 1024 x 600, Analog Resistive | Vortex86MX+ Fanless CPU 1GHz | Up to 1GB DDR2 onboard | 1x RS232/422/485, 2x USB2.0 | 1 IDE, Compact Flash Micro SD | Mini PCI | Enclosed PPC9.3" ×5.7" ×1.4" | 10/100 Base-T Ethernet |
| PMX-090T | 9" TFT Color LCD, 1024 x 600, Analog Resistive | Vortex86MX+, 1 GHz | Up to 1GB DDR2 onboard | 1x RS-232/422/485, 2x USB 2.0 | 1 IDE, Compact Flash Micro SD | Mini PC | Enclosed PPC9.31" ×5.75" ×1.38" | 10/100 Base-T Ethernet2x USB 2.0 |
| PEX-090T | 9" VGA TFT LCD Analog Resistive Touch Screen | DM&P Vortex 86EX Onboard 400 MHz | 1 GB DDR3 Onboard | 1x RS-232/422/485 & 2x USB 2.0 | MicroSD Slot | | Enclosed PPC9.31" ×5.75" ×1.38" | 1x HD Audio-Realtek ALC262 CODEC, 1x 10/100 Ethernet Integrated, 2x USB 2.0 Ports |
| PDX2-090T | 9" VGA TFT LCD Analog Resistive Touch Screen | DM&P Vortex86DX2 933 MHz | Up to 2GB DDR2 Onboard | 1x RS-232/422/485, 2x USB 2.0 | CF Card or Micro SD slot | | Enclosed PPC9.31" ×5.75" ×1.38" | 1x 10/100 Ethernet Integrated, 2x USB 2.0 Ports, HD Audio-Realtek ALC262 CODEC |
| PDX3-090T | 9" VGA TFT LCD Analog Resistive Touch Screen | DM&P Vortex86DX3-Fanless Onboard 1GHz | Up to 2GB DDR3 Onboard | 1x RS-232/422/485, 2x USB 2.0 | CF Card & Micro SD slot | | Enclosed PPC9.31" ×5.75" ×1.38" | 1x 10/100 Ethernet Integrated, 2x USB 2.0 Ports, Audio HD Audio-Realtek ALC262 CODEC |
| PPC-090T | 9" WSVGA TFT LCD, 1024 x 600 | Vortex86DX2, 933 MHz | Up to 2GB DDR2 Onboard | 2x RS-232 / 422 / 485 | SATA Slim DOM | | Enclosed PPC9.68" ×6.26" ×1.76" | Integrated 10/100Mbps Ethernet, Giga Ethernet, Wi-Fi (Optional). 3x USB Ports (Version 2.0) , POE+ |
| PPC-104T | 10" TFT Color LCD, 800 x 600, Analog Resistive | DM&P Vortex86DX2 933 MHz or Vortex86DX3 1GHZ | up to 2 GB DDR3L onboard | 2 x RS232/422/485, 3x USB 2.0 | Compact Flash or SATA Slim SSD | Internal USB | Enclosed PPC10.76" ×8.65" ×1.93" | 10/100 Mbps LAN (POE optional) / 10/100/1000 GbE (optional), 16x GPIO (optional), up to 7x RS232 |
| PPC-10-IMX6S | 10" TFT Color WSVGA LCD, 1024 x 600, 4-Wire Analog Resistive, HDMI, CSI, DSI | NXP i.MX6 1.0GHz ARM Solo Core Processor | 512MB DDR3L, 4GB eMMC Flash onboard | 3x RS232 & 1x RS232/422/485 Port, 2x USB 2.0 Host, 1x USB 2.0 OTG | MicroSD, mSATA Socket | mini-PCIe Socket with SIM | 10.5" ×6" ×2" | 1x GbE LAN, WiFi 802.11 a/b/g/n, bluetooth, 16x GPIO lines |
| PPC-10-IMX6M | 10" TFT Color WSVGA LCD, 1024 x 600, 4-Wire Analog Resistive, HDMI, CSI, DSI | NXP i.MX6 1.0GHz ARM Dual or Quad Core Processor | Up to 2GB DDR3L, 4GB eMMC Flash onboard | 3x RS232 & 1x RS232/422/485 Port, 2x USB 2.0 Host, 1x USB 2.0 OTG | MicroSD, mSATA Socket | mini-PCIe Socket with SIM | Open Frame PPC10.5" ×6" ×2" | 1x GbE LAN, WiFi 802.11 a/b/g/n, bluetooth, 16x GPIO lines |
| PPC-10-3354 | 10" TFT, Color WSVGA LCD, 1024 x 600, 4-Wire Analog Resistive | TI ARM Cortex A8 based Processor AM3354, 1.0GHz | 512 MB of DDR3 SDRAM, 4GB eMMC Flash | 3x RS232 & 1x RS232/422/485 Port, 2x USB 2.0 Host, 1x USB 2.0 OTG | SDIO SDHC/ MMC Flash Disk | | Open Frame PPC5.76" ×10.25" | 1x 10/100 BaseT Ethernet, WiFi 802.11 b/g/n, 1x SPI, 1x I2S, Audio Beeper, 1x 12S Audio Port with Line-In/Line-Out, 1x I2C |
| PPC-10-5D36 | 10" TFT, Color WSVGA LCD, 1024 x 600, 4-Wire Analog Resistive | Atmel ARM Cortex A5 ATSAMA5D36 | 512 MB of DDR2, 4GB eMMC Flash Onboard | 3x RS232 & 1x RS232/422/485 Port, 2x USB 2.0 Host, 1x USB 2.0 OTG | SDIO SDHC/ MMC Flash Disk | | Open-Frame5.76" ×10.25" ×1.5" | 1x GbE LAN, WiFi 802.11 b/g/n, 1x SPI, 1x I2S, Audio Beeper, 1x 12S Audio Port with Line-In/Line-Out, 1x I2C |
| UTC-510D | 10.1" 1280x800 Projected Capacitive. Glass Panel | Intel Bay Trail Atom / Celeron | Up to 8GB DDR3L SODIMM | 2x COM, 2x USB2, 1x USB3 | SATA & mSATA | 1x MiniPCIe, 1x mSATA | Enclosed PPC10.45" ×7.18" ×1.56" | 1x GbE, 1xGbE with POE (optional) |
| PPC-101E | 10.1" LCD with Projected Capacitive 10-Point Multitouch | Allwinner A40 Cortex™ QuadCore Processor | Up to 2GB DDR3 RAM onboard | 1x serial, 2x USB2, 1x USB OTG | 8GB NAND flash, SATA | Mini-PCIe expansion | Enclosed PPC10.87" ×7.56" ×1.34" | Gigabit LAN, POE, Wi-Fi 802.11 b,g,n , HDMI, GPS, Bluetooth |
| VOX-104 | 10.4" TFT Color WVGA LCD, 800 x 600, 4-Wire Analog Resistive | DM&P Vortex86DX2 or Vortex86DX3 800 MHz or 1GHz | Up to 2GB DDR3 onboard | 4x RS232/422/485, 3x USB2.0 | 1x SATA | PC/104 | Open Frame PPC11.92" ×8.03" ×2.45" | 1x 10/100 Ethernet, 2x GbE LAN, 16x GPIO, 1x LPT |
| PPC-6712 | 11.6" LED Backlight, WXGA 1366x768, 4-Wire Analog Resistive Touch | Intel Celeron J1900 2.42 GHz | Up to 8GB DDR3L SODIMM | 1x COM, 1x USB 3.0, 2x USB 2.0 header | 2.5" SATA, mSATA | 1x half-size mini-PCIe &1x full size mini-PCIe x1 slot | Enclosed PPC11.25" ×7.25" ×2.5" | Dual Gig-Lan, Audio line out, VGA, HDMI, |
| PPC-3120S | 12.1" TFT XGA LED 5 wire- Resistive Touch Screen | Intel® Celeron N2930 1.83 GHz | up to 8 GB DDR3 SODIMM | 2x Serial, 1x USB3, 2x USB2 | 1x 2.5 Inch SATA HDD Bay (Internal), mSATA | 1x MINI PCI-e (Standard), 1x PCI / 1x PCI-e through riser (Optional) | Enclosed PPC12.5" ×9.7" ×1.9" | 2x GbE, 2x USB 2.0 Ports, Audio, VGA |
| PPC-IP15 | 15'' Color TFT LCD 1024 x 768 Analog resistive, Capacitive, and Infrared | Embedded Intel® ULV Celeron® M, 1 GHz | Up to 2 GB DDR2 SDRAM | 3x RS-232, 1x RS-232/422/485 | 80GB HD CompactFlash (optional) | One each Mini-PCI, PCI, and PCIe Socket | Enclosed PPC9.2" ×7.2" ×1.65" | 10/100 Base-T Ethernet interface4x USB 2.0 (2 internal, 2 external) |
| PPC-150T | 15" XGA TFT LCD, 1024x768, Analog Resistive or P-Capacitive | Vortex86DX2 or Vortex86DX3 933 MHz | Up to 2GB DDR2 onboard | 2x RS-232/422/485, 2x USB 2.0 | Compact Flash or SATA Slim DOM | | Enclosed PPC13.97" ×8.22" ×2.16" | 10/100 LAN, 10/100/1000 Gig LAN (optional), POE(Optional) 3x USB 2 Ports, 5x serial ports optional |
| VOX-150 | 15.0" TFT Color WVGA LCD, 1024 x 768, 4-Wire Analog Resistive | DM&P Vortex86DX2 or Vortex86DX3 800 MHz or 1GHz | Up to 2GB DDR3 onboard | 4x RS232/422/485, 3x USB2.0 | 1x SATA | PC/104 | Open Frame PPC14.49" ×10.95" ×2.45" | 1x 10/100 Ethernet, 2x GbE LAN, 16x GPIO, 1x LPT |
| PPC-1581 | 15.6 WXGA TFT LED LCD Multi-Touch Projected Capacitive Panel | Intel 4th Generation Core i3-4010U 1.7GHz | 4GB DDR3L SODIMM | 1x RS-232/422/485, 1x RS-232 | 2.5 Inch SATA SSD Slot, 1x CFast Slot, 1x mSATA (via Mini PCIe slot, can't be used simultaneously with iDoor) | 1x Full-size Mini PCI-E | Enclosed PPC16.52" ×10.59" ×2.23" | 2x Gigabit LAN, 2x USB 3.0, 1x HDMI, Audio Line out, USB 2.0 x 1 (optional) Audio MIC x 1 (optional) |
| PPC-2155 | 15.6" TFT LCD LED Expandable HMI with 5-Wireless Resistive Touch or P-CAP | Intel® Celeron® J1900 or N2807 | Up to 8GB DDR3L SODIMM | 1x RS-232/422/485 | 1x 2.5 Inch SATA 2.5 HDD Bay, 1x CFast™ | 2x Mini card (Full Size), OMNI expansion | Enclosed PPC16.5" ×10.4" ×2.4" | 2x Gigabit LAN, 1x USB 3.0 Port, 3x USB 2.0 Ports, 2x Mini card (Full Size), 1x Audio Mic-in Line-out, 1x HDMI, 1x VGA |
| PPC-1154 | 15" XGA HMI 5-wire Resistive Touch Panel PC | Intel® Celeron® J1900 ,2 GHz / N2807, 1.58 GHz | Up to 8GB DDR3L SODIMM | 2x RS-485/422/232, 2x RS-232 | 1x SATA 2.5 Inch HDD Bay / CFast Socket | 2x Mini card (Full Size / Half Size) | Enclosed PPC16.02" ×12.22" ×2.3" | 2x Gigabit LAN, 1x USB 3.0 Port, 3x USB 2.0 Ports, 1x VGA |
| PPC-2176 | 17" TFT LCD Interface with 5-wire Analog Resistive Touch Screen | Intel® Celeron® 827E or Core™ i7-2610UE 1.5 GHz | Up to 8 GB DDR3 SODIMM | 4x RS-232 | 1x 2.5 Inch SATA Hard Disk Drive/ CFast™ Slot (Internal) | 1x PCIe Mini-Card | Enclosed PPC16.54" ×14.09" ×3.82" | 2x Gigabit LAN, 6x USB 2.0 Ports, 1x VGA, Audio |
| PPC-215E | 21.5" LCD with Projected Capacitive 10-Point Multitouch | Allwinner A40 Cortex™ QuadCore Processor | up to 2 GB DDR3 | 1x serial, 2x USB2, 1x USB OTG | 8GB NAND flash, SATA | Mini-PCIe expansion | Enclosed PPC20.79" ×12.76" ×165" | Gigabit LAN, POE, Wi-Fi 802.11 b,g,n , HDMI, GPS, Bluetooth |
| PPC-215T | 21.5" LCD with Projected Capacitive 10-Point Multitouch, display port | Intel® Celeron™ QuadCore J1900 | Up to 4GB DDR3 SODIMM | 4x COM, 1x USB 3.0, 3x USB 2.0 ports | 64GB SATA SSD | 2x Mini-PCIe | Enclosed PPC20.79" ×12.76" ×2.28" | 2x Gigabit LAN, POE, Wi-Fi 802.11 a,b,g,n , HDMI |
| PPC-E4+ | 4.3 " TFT Color WQVGA LCD, 480 x 272, 4-Wire Analog Resistive | Embedded Atmel AT91SAM9G45 400 MHz | Up to 256 MB DDR2 RAM | 3x RS-232, 1x RS-232/422/485, 1x USB Host, 1x USB OTG | SDIO, SDHC/ MMC, Flash Disk | none | Open Frame PPC4.8" ×3" ×1.2" | 10/100 Ethernet, Audio, 16x GPIO |
Open-Frame PPCs
| Product # | Video/ Touchscreen | CPU | Memory | Serial Ports | Disk Interfaces | Bus | Dimensions | Other I/O |
| --- | --- | --- | --- | --- | --- | --- | --- | --- |
| DEV-SOM36 | 4.3 " TFT Color WQVGA LCD, 480 x 272, 4-Wire Analog Resistive | Atmel ARM Cortex A5 ATSAMA5D36 | 512 MB of DDR2 SDRAM, 4GB eMMC Flash Onboard | 2x RS-232, 1x RS-232/422/485 with Auto RS485, 2x USB 2.0, CAN, SPI | MicroSD | None | Open Frame PPC4.8" ×3" ×1.2" | 10/100 DP83640 IEEE 1588 PTP LAN & GbE Ethernet, Audio, 16x GPIO |
| PPC-04-3354 | 4.3 " TFT Color WQVGA LCD, 480 x 272, 4-Wire Analog Resistive | TI ARM Cortex A8 based Processor AM3354, | 512 MB of DDR3 SDRAM, 4GB eMMC Flash Onboard | 3x RS-232 with handshaking, 1x RS-232/422/485 with Auto RS485, high-speed SPI with chip selects, I2C | SDIO SDHC/ MMC Flash Disk | None | Open Frame PPC4.8" ×3" ×1.2" | 10/100 Ethernet, Audio, 16x GPIO |
| HMI-043T-O | 4.3" WQVGA TFT LCD, 4-wire Analog Resistive Touch Screen | DMP Vortex86EXm 400MHz | up to 256MB DDR3 onboard | 1x RS-232, 2x RS-485, 1xCAN | SD Slot or up to 2GB eMMC NAND Flash Memory Onboard | Expansion slots | Open Frame PPC4.15" ×2.65" ×0.54" | Ethernet, 2x USB2.0, 1x 8-bit GPIO |
| PPC-07-3354 | 7" TFT Color WVGA LCD, 800 x 480, 4-Wire Analog Resistive | TI ARM Cortex A8 based Processor AM3354 1.0GHz | 512 MB of DDR3 SDRAM, 4GB eMMC Flash Onboard | 3x RS232 & 1x RS232/422/485 Port, 2x USB 2.0 Host, 1x USB 2.0 OTG | SDIO SDHC/ MMC Flash Disk | | Open Frame PPC7.55" ×4.15" ×1.5" | 1x 10/100 BaseT Ethernet, WiFi 802.11 b/g/n, I2S Audio |
| PPC-07-5D36 | 7" TFT Color WVGA LCD, 800 x 480, 4-Wire Analog Resistive | Atmel ARM Cortex A5 ATSAMA5D36 | 512MB LP DDR2 | 3x RS232 & 1x RS232/422/485 Port, 2x USB 2.0 Host, 1x USB 2.0 OTG | SDIO SDHC/ MMC Flash Disk | | Open Frame PPC7.55" ×4.15" ×1.5" | 1x GbE LAN, WiFi 802.11 b/g/n, 16x GPIO lines, I2S Audio |
| PPC-07-IMX6S | 7" TFT Color WVGA LCD, 800 x 480, 4-Wire Analog Resistive, HDMI, CSI, DSI | NXP i.MX6 1.0GHz ARM Solo Processor | 512MB Onboard Memory | 3x RS232 & 1x RS232/422/485 Port, 2x USB 2.0 Host, 1x USB 2.0 OTG | MicroSD, mSATA Socket | mini-PCIe Socket with SIM | Open Frame PPC7.55" ×4.15" | 1x GbE LAN, WiFi 802.11 b/g/n, bluetooth 4.1, 16x GPIO lines |
| PPC-07-IMX6M | 7" TFT Color WVGA LCD, 800 x 480, 4-Wire Analog Resistive, HDMI, CSI, DSI | NXP i.MX6 1.0GHz ARM Dual or Quad Core Processor | Up to 2GB DDR3L RAM, 4GB eMMC Flash onboard | 3x RS232 & 1x RS232/422/485 Port, 2x USB 2.0 Host, 1x USB 2.0 OTG | MicroSD, mSATA Socket | mini-PCIe Socket with SIM | Open Frame PPC7.55" ×4.15" | 1x GbE LAN, WiFi 802.11 b/g/n, bluetooth 4.1, 16x GPIO lines |
| VOX-070T-EX2 | 7" WVGA TFT LCD, 800 x 480, resistive touch screen 400 nit or 1000 nit | DM&P SoC Vortex86EX2 Master CPU 600MHz (Optional Slave CPU 400MHz) | up to 2GB DDR3 onboard | 5x COM, 4x USB 2, CAN | 4GB onboard eMMC or SD card | 4x mini-PCIe sockets | 7.323" ×4.764" ×1.13" | 1x 10/100 BaseT Ethernet, Audio, 8x GPIO |
| VOX-084 | 8.4" TFT Color WVGA LCD, 800 x 600, 4-Wire Analog Resistive | DM&P Vortex86DX2 or Vortex86DX3 800 MHz or 1GHz | Up to 2GB DDR3 onboard | 4x RS232/422/485, 3x USB2.0 | 1x SATA | PC/104 | Open Frame PPC9" ×5.9" ×1.1" | 1x 10/100 Ethernet, 2x GbE LAN, 16x GPIO, 1x LPT |
| PPC-10-IMX6S | 10" TFT Color WSVGA LCD, 1024 x 600, 4-Wire Analog Resistive, HDMI, CSI, DSI | NXP i.MX6 1.0GHz ARM Solo Core Processor | 512MB DDR3L, 4GB eMMC Flash onboard | 3x RS232 & 1x RS232/422/485 Port, 2x USB 2.0 Host, 1x USB 2.0 OTG | MicroSD, mSATA Socket | mini-PCIe Socket with SIM | 10.5" ×6" ×2" | 1x GbE LAN, WiFi 802.11 a/b/g/n, bluetooth, 16x GPIO lines |
| PPC-10-IMX6M | 10" TFT Color WSVGA LCD, 1024 x 600, 4-Wire Analog Resistive, HDMI, CSI, DSI | NXP i.MX6 1.0GHz ARM Dual or Quad Core Processor | Up to 2GB DDR3L, 4GB eMMC Flash onboard | 3x RS232 & 1x RS232/422/485 Port, 2x USB 2.0 Host, 1x USB 2.0 OTG | MicroSD, mSATA Socket | mini-PCIe Socket with SIM | Open Frame PPC10.5" ×6" ×2" | 1x GbE LAN, WiFi 802.11 a/b/g/n, bluetooth, 16x GPIO lines |
| PPC-10-3354 | 10" TFT, Color WSVGA LCD, 1024 x 600, 4-Wire Analog Resistive | TI ARM Cortex A8 based Processor AM3354, 1.0GHz | 512 MB of DDR3 SDRAM, 4GB eMMC Flash | 3x RS232 & 1x RS232/422/485 Port, 2x USB 2.0 Host, 1x USB 2.0 OTG | SDIO SDHC/ MMC Flash Disk | | Open Frame PPC5.76" ×10.25" | 1x 10/100 BaseT Ethernet, WiFi 802.11 b/g/n, 1x SPI, 1x I2S, Audio Beeper, 1x 12S Audio Port with Line-In/Line-Out, 1x I2C |
| PPC-10-5D36 | 10" TFT, Color WSVGA LCD, 1024 x 600, 4-Wire Analog Resistive | Atmel ARM Cortex A5 ATSAMA5D36 | 512 MB of DDR2, 4GB eMMC Flash Onboard | 3x RS232 & 1x RS232/422/485 Port, 2x USB 2.0 Host, 1x USB 2.0 OTG | SDIO SDHC/ MMC Flash Disk | | Open-Frame5.76" ×10.25" ×1.5" | 1x GbE LAN, WiFi 802.11 b/g/n, 1x SPI, 1x I2S, Audio Beeper, 1x 12S Audio Port with Line-In/Line-Out, 1x I2C |
| VOX-104 | 10.4" TFT Color WVGA LCD, 800 x 600, 4-Wire Analog Resistive | DM&P Vortex86DX2 or Vortex86DX3 800 MHz or 1GHz | Up to 2GB DDR3 onboard | 4x RS232/422/485, 3x USB2.0 | 1x SATA | PC/104 | Open Frame PPC11.92" ×8.03" ×2.45" | 1x 10/100 Ethernet, 2x GbE LAN, 16x GPIO, 1x LPT |
| VOX-150 | 15.0" TFT Color WVGA LCD, 1024 x 768, 4-Wire Analog Resistive | DM&P Vortex86DX2 or Vortex86DX3 800 MHz or 1GHz | Up to 2GB DDR3 onboard | 4x RS232/422/485, 3x USB2.0 | 1x SATA | PC/104 | Open Frame PPC14.49" ×10.95" ×2.45" | 1x 10/100 Ethernet, 2x GbE LAN, 16x GPIO, 1x LPT |
| PPC-E4+ | 4.3 " TFT Color WQVGA LCD, 480 x 272, 4-Wire Analog Resistive | Embedded Atmel AT91SAM9G45 400 MHz | Up to 256 MB DDR2 RAM | 3x RS-232, 1x RS-232/422/485, 1x USB Host, 1x USB OTG | SDIO, SDHC/ MMC, Flash Disk | none | Open Frame PPC4.8" ×3" ×1.2" | 10/100 Ethernet, Audio, 16x GPIO |
Enclosed PPCs
| Product # | Video/ Touchscreen | CPU | Memory | Serial Ports | Disk Interfaces | Bus | Dims. | Other I/O |
| --- | --- | --- | --- | --- | --- | --- | --- | --- |
| HMI-043T | 4.3 " TFT, Color WQVGA LCD, 480 x 272, 4-Wire Analog Resistive | DMP Vortex86EXm 400 MHz | Up to 256 MB DDR3 RAM Onboard | 1x RS-232, 485 or CAN | SD Slot or up to 2GB eMMC NAND Flash Memory Onboard | N/A | 4.58" ×3.71" ×1.35" | Ethernet, POE, HF RFID/NFC, 1x USB 2.0 |
| PDX-057T | 5.7" TFT Color LCD, 640 x 480, Analog Resistive | Vortex86DX Fanless CPU, 1 GHz | Up to 512MB RAM | 1x RS-232/422/485, 2x USB 2.0 | 1 IDE, Compact Flash Micro SD | Mini PCI | 6" ×4.4" ×1.2" | RDC 6040 10/100 Base-T Ethernet2x USB 2.0 |
| PMX-057T | 5.7" TFT Color LCD, 640 x 480, Analog Resistive | Vortex86MX+ Fanless CPU 1GHz | Up to 1GB DDR2 onboard | 1x RS-232/422/485, 2x USB 2.0 1x RS232/422/485 | 1 IDE, Compact Flash Micro SD | Mini PCI | 6" ×4.4" ×1.2" | 10/100 Base-T Ethernet, 2x USB 2.0, Audio |
| PDX2-057T | 5.7" TFT LCD with Resistive Touch Screen | DM&P Vortex86DX2 - 933MHz | Up to 2GB DDR2 Onboard | 1x RS-232/422/485, 2x USB 2.0 | CF Card or Micro SD slot | | 5.98" ×4.41" ×1.3" | 1x HD Audio-Realtek ALC262 CODEC, 1x 10/100 Ethernet Integrated, 2x USB 2.0 Ports |
| PEX-057T | 5.7" VGA TFT LCD with Resistive Touch Screen | DM&P Vortex 86EX Onboard 400 MHz | 1 GB DDR3 Onboard | 1x RS-232/422/485 & 2x USB 2.0 | MicroSD Slot | | 5.98" ×4.41" ×1.3" | 1x HD Audio-Realtek ALC262 CODEC, 1x 10/100 Ethernet Integrated, 2x USB 2.0 Ports |
| PDX3-057T | 5.7" VGA TFT LCD with Resistive Touch Screen | DM&P Vortex86DX3-Fanless Onboard 1GHz | Up to 2GB DDR3 Onboard | 1x RS-232/422/485, 2x USB 2.0 | CF Card or Micro SD slot | | 5.98" ×4.41" ×1.3" | 1x 10/100 Ethernet Integrated, 2x USB 2.0 Ports, Audio HD Audio-Realtek ALC262 CODEC |
| PPC-080T | 8" TFT Color LCD, 800 x 600, Analog Resistive | Intel Processor N2807 (optional N2600) | 2 GB SODIMM DDR3L | 3 x RS232*, 1x USB3.0, 3x USB 2.0 | SATA SSD Hard Drive | 2x Mini PCI-E | 8.5" ×7.2" ×2.2" | 2 x GBit RJ45 ports |
| PPC-080E | 8" LCD with Projected Capacitive 10-Point Multitouch | Allwinner A40 Cortex™ QuadCore Processor | 1GB DDR3 | 1x serial, 2x USB2, 1x USB OTG | 8GB NAND flash, SATA | Mini-PCIe expansion | 7.91" ×6.32" ×1.4" | Gigabit LAN, POE, Wi-Fi 802.11 b,g,n , HDMI, GPS, Bluetooth |
| PDX-089T | 8.9" TFT Color LCD, 1024 x 600, Analog Resistive | Vortex86DX CPU | 512 MB DDR2 on-board | 1x RS-232/422/485, 2x USB 2.0 | 1 IDE, Compact Flash Micro SD | Mini PCI | 9.3" ×5.7146" ×1.3" | 10/100 Base-T Ethernet, 2x USB 2.0 |
| PMX-089T | 8.9" TFT Color LCD, 1024 x 600, Analog Resistive | Vortex86MX+ Fanless CPU 1GHz | Up to 1GB DDR2 onboard | 1x RS232/422/485, 2x USB2.0 | 1 IDE, Compact Flash Micro SD | Mini PCI | 9.3" ×5.7" ×1.4" | 10/100 Base-T Ethernet |
| PMX-090T | 9" TFT Color LCD, 1024 x 600, Analog Resistive | Vortex86MX+, 1 GHz | Up to 1GB DDR2 onboard | 1x RS-232/422/485, 2x USB 2.0 | 1 IDE, Compact Flash Micro SD | Mini PC | 9.31" ×5.75" ×1.38" | 10/100 Base-T Ethernet2x USB 2.0 |
| PEX-090T | 9" VGA TFT LCD Analog Resistive Touch Screen | DM&P Vortex 86EX Onboard 400 MHz | 1 GB DDR3 Onboard | 1x RS-232/422/485 & 2x USB 2.0 | MicroSD Slot | | 9.31" ×5.75" ×1.38" | 1x HD Audio-Realtek ALC262 CODEC, 1x 10/100 Ethernet Integrated, 2x USB 2.0 Ports |
| PDX2-090T | 9" VGA TFT LCD Analog Resistive Touch Screen | DM&P Vortex86DX2 933 MHz | Up to 2GB DDR2 Onboard | 1x RS-232/422/485, 2x USB 2.0 | CF Card or Micro SD slot | | 9.31" ×5.75" ×1.38" | 1x 10/100 Ethernet Integrated, 2x USB 2.0 Ports, HD Audio-Realtek ALC262 CODEC |
| PDX3-090T | 9" VGA TFT LCD Analog Resistive Touch Screen | DM&P Vortex86DX3-Fanless Onboard 1GHz | Up to 2GB DDR3 Onboard | 1x RS-232/422/485, 2x USB 2.0 | CF Card & Micro SD slot | | 9.31" ×5.75" ×1.38" | 1x 10/100 Ethernet Integrated, 2x USB 2.0 Ports, Audio HD Audio-Realtek ALC262 CODEC |
| PPC-090T | 9" WSVGA TFT LCD, 1024 x 600 | Vortex86DX2, 933 MHz | Up to 2GB DDR2 Onboard | 2x RS-232 / 422 / 485 | SATA Slim DOM | | 9.68" ×6.26" ×1.76" | Integrated 10/100Mbps Ethernet, Giga Ethernet, Wi-Fi (Optional). 3x USB Ports (Version 2.0) , POE+ |
| PPC-104T | 10" TFT Color LCD, 800 x 600, Analog Resistive | DM&P Vortex86DX2 933 MHz or Vortex86DX3 1GHZ | up to 2 GB DDR3L onboard | 2 x RS232/422/485, 3x USB 2.0 | Compact Flash or SATA Slim SSD | Internal USB | 10.76" ×8.65" ×1.93" | 10/100 Mbps LAN (POE optional) / 10/100/1000 GbE (optional), 16x GPIO (optional), up to 7x RS232 |
| UTC-510D | 10.1" 1280x800 Projected Capacitive. Glass Panel | Intel Bay Trail Atom / Celeron | Up to 8GB DDR3L SODIMM | 2x COM, 2x USB2, 1x USB3 | SATA & mSATA | 1x MiniPCIe, 1x mSATA | 10.45" ×7.18" ×1.56" | 1x GbE, 1xGbE with POE (optional) |
| PPC-101E | 10.1" LCD with Projected Capacitive 10-Point Multitouch | Allwinner A40 Cortex™ QuadCore Processor | Up to 2GB DDR3 RAM onboard | 1x serial, 2x USB2, 1x USB OTG | 8GB NAND flash, SATA | Mini-PCIe expansion | 10.87" ×7.56" ×1.34" | Gigabit LAN, POE, Wi-Fi 802.11 b,g,n , HDMI, GPS, Bluetooth |
| PPC-6712 | 11.6" LED Backlight, WXGA 1366x768, 4-Wire Analog Resistive Touch | Intel Celeron J1900 2.42 GHz | Up to 8GB DDR3L SODIMM | 1x COM, 1x USB 3.0, 2x USB 2.0 header | 2.5" SATA, mSATA | 1x half-size mini-PCIe &1x full size mini-PCIe x1 slot | 11.25" ×7.25" ×2.5" | Dual Gig-Lan, Audio line out, VGA, HDMI, |
| PPC-3120S | 12.1" TFT XGA LED 5 wire- Resistive Touch Screen | Intel® Celeron N2930 1.83 GHz | up to 8 GB DDR3 SODIMM | 2x Serial, 1x USB3, 2x USB2 | 1x 2.5 Inch SATA HDD Bay (Internal), mSATA | 1x MINI PCI-e (Standard), 1x PCI / 1x PCI-e through riser (Optional) | 12.5" ×9.7" ×1.9" | 2x GbE, 2x USB 2.0 Ports, Audio, VGA |
| PPC-IP15 | 15'' Color TFT LCD 1024 x 768 Analog resistive, Capacitive, and Infrared | Embedded Intel® ULV Celeron® M, 1 GHz | Up to 2 GB DDR2 SDRAM | 3x RS-232, 1x RS-232/422/485 | 80GB HD CompactFlash (optional) | One each Mini-PCI, PCI, and PCIe Socket | 9.2" ×7.2" ×1.65" | 10/100 Base-T Ethernet interface4x USB 2.0 (2 internal, 2 external) |
| PPC-150T | 15" XGA TFT LCD, 1024x768, Analog Resistive or P-Capacitive | Vortex86DX2 or Vortex86DX3 933 MHz | Up to 2GB DDR2 onboard | 2x RS-232/422/485, 2x USB 2.0 | Compact Flash or SATA Slim DOM | | 13.97" ×8.22" ×2.16" | 10/100 LAN, 10/100/1000 Gig LAN (optional), POE(Optional) 3x USB 2 Ports, 5x serial ports optional |
| PPC-1581 | 15.6 WXGA TFT LED LCD Multi-Touch Projected Capacitive Panel | Intel 4th Generation Core i3-4010U 1.7GHz | 4GB DDR3L SODIMM | 1x RS-232/422/485, 1x RS-232 | 2.5 Inch SATA SSD Slot, 1x CFast Slot, 1x mSATA (via Mini PCIe slot, can't be used simultaneously with iDoor) | 1x Full-size Mini PCI-E | 16.52" ×10.59" ×2.23" | 2x Gigabit LAN, 2x USB 3.0, 1x HDMI, Audio Line out, USB 2.0 x 1 (optional) Audio MIC x 1 (optional) |
| PPC-2155 | 15.6" TFT LCD LED Expandable HMI with 5-Wireless Resistive Touch or P-CAP | Intel® Celeron® J1900 or N2807 | Up to 8GB DDR3L SODIMM | 1x RS-232/422/485 | 1x 2.5 Inch SATA 2.5 HDD Bay, 1x CFast™ | 2x Mini card (Full Size), OMNI expansion | 16.5" ×10.4" ×2.4" | 2x Gigabit LAN, 1x USB 3.0 Port, 3x USB 2.0 Ports, 2x Mini card (Full Size), 1x Audio Mic-in Line-out, 1x HDMI, 1x VGA |
| PPC-1154 | 15" XGA HMI 5-wire Resistive Touch Panel PC | Intel® Celeron® J1900 ,2 GHz / N2807, 1.58 GHz | Up to 8GB DDR3L SODIMM | 2x RS-485/422/232, 2x RS-232 | 1x SATA 2.5 Inch HDD Bay / CFast Socket | 2x Mini card (Full Size / Half Size) | 16.02" ×12.22" ×2.3" | 2x Gigabit LAN, 1x USB 3.0 Port, 3x USB 2.0 Ports, 1x VGA |
| PPC-2176 | 17" TFT LCD Interface with 5-wire Analog Resistive Touch Screen | Intel® Celeron® 827E or Core™ i7-2610UE 1.5 GHz | Up to 8 GB DDR3 SODIMM | 4x RS-232 | 1x 2.5 Inch SATA Hard Disk Drive/ CFast™ Slot (Internal) | 1x PCIe Mini-Card | 16.54" ×14.09" ×3.82" | 2x Gigabit LAN, 6x USB 2.0 Ports, 1x VGA, Audio |
| PPC-215E | 21.5" LCD with Projected Capacitive 10-Point Multitouch | Allwinner A40 Cortex™ QuadCore Processor | up to 2 GB DDR3 | 1x serial, 2x USB2, 1x USB OTG | 8GB NAND flash, SATA | Mini-PCIe expansion | 20.79" ×12.76" ×165" | Gigabit LAN, POE, Wi-Fi 802.11 b,g,n , HDMI, GPS, Bluetooth |
| PPC-215T | 21.5" LCD with Projected Capacitive 10-Point Multitouch, display port | Intel® Celeron™ QuadCore J1900 | Up to 4GB DDR3 SODIMM | 4x COM, 1x USB 3.0, 3x USB 2.0 ports | 64GB SATA SSD | 2x Mini-PCIe | 20.79" ×12.76" ×2.28" | 2x Gigabit LAN, POE, Wi-Fi 802.11 a,b,g,n , HDMI |
PPCs > 12 in
| Product # | Video/ Touchscreen | CPU | Memory | Serial Ports | Disk Interfaces | Bus | Dimensions | Other I/O |
| --- | --- | --- | --- | --- | --- | --- | --- | --- |
| DEV-SOM36 | 4.3 " TFT Color WQVGA LCD, 480 x 272, 4-Wire Analog Resistive | Atmel ARM Cortex A5 ATSAMA5D36 | 512 MB of DDR2 SDRAM, 4GB eMMC Flash Onboard | 2x RS-232, 1x RS-232/422/485 with Auto RS485, 2x USB 2.0, CAN, SPI | MicroSD | None | Open Frame PPC4.8" ×3" ×1.2" | 10/100 DP83640 IEEE 1588 PTP LAN & GbE Ethernet, Audio, 16x GPIO |
| VOX-070T-EX2 | 7" WVGA TFT LCD, 800 x 480, resistive touch screen 400 nit or 1000 nit | DM&P SoC Vortex86EX2 Master CPU 600MHz (Optional Slave CPU 400MHz) | up to 2GB DDR3 onboard | 5x COM, 4x USB 2, CAN | 4GB onboard eMMC or SD card | 4x mini-PCIe sockets | 7.323" ×4.764" ×1.13" | 1x 10/100 BaseT Ethernet, Audio, 8x GPIO |
| PPC-3120S | 12.1" TFT XGA LED 5 wire- Resistive Touch Screen | Intel® Celeron N2930 1.83 GHz | up to 8 GB DDR3 SODIMM | 2x Serial, 1x USB3, 2x USB2 | 1x 2.5 Inch SATA HDD Bay (Internal), mSATA | 1x MINI PCI-e (Standard), 1x PCI / 1x PCI-e through riser (Optional) | Enclosed PPC12.5" ×9.7" ×1.9" | 2x GbE, 2x USB 2.0 Ports, Audio, VGA |
| PPC-IP15 | 15'' Color TFT LCD 1024 x 768 Analog resistive, Capacitive, and Infrared | Embedded Intel® ULV Celeron® M, 1 GHz | Up to 2 GB DDR2 SDRAM | 3x RS-232, 1x RS-232/422/485 | 80GB HD CompactFlash (optional) | One each Mini-PCI, PCI, and PCIe Socket | Enclosed PPC9.2" ×7.2" ×1.65" | 10/100 Base-T Ethernet interface4x USB 2.0 (2 internal, 2 external) |
| PPC-150T | 15" XGA TFT LCD, 1024x768, Analog Resistive or P-Capacitive | Vortex86DX2 or Vortex86DX3 933 MHz | Up to 2GB DDR2 onboard | 2x RS-232/422/485, 2x USB 2.0 | Compact Flash or SATA Slim DOM | | Enclosed PPC13.97" ×8.22" ×2.16" | 10/100 LAN, 10/100/1000 Gig LAN (optional), POE(Optional) 3x USB 2 Ports, 5x serial ports optional |
| VOX-150 | 15.0" TFT Color WVGA LCD, 1024 x 768, 4-Wire Analog Resistive | DM&P Vortex86DX2 or Vortex86DX3 800 MHz or 1GHz | Up to 2GB DDR3 onboard | 4x RS232/422/485, 3x USB2.0 | 1x SATA | PC/104 | Open Frame PPC14.49" ×10.95" ×2.45" | 1x 10/100 Ethernet, 2x GbE LAN, 16x GPIO, 1x LPT |
| PPC-1581 | 15.6 WXGA TFT LED LCD Multi-Touch Projected Capacitive Panel | Intel 4th Generation Core i3-4010U 1.7GHz | 4GB DDR3L SODIMM | 1x RS-232/422/485, 1x RS-232 | 2.5 Inch SATA SSD Slot, 1x CFast Slot, 1x mSATA (via Mini PCIe slot, can't be used simultaneously with iDoor) | 1x Full-size Mini PCI-E | Enclosed PPC16.52" ×10.59" ×2.23" | 2x Gigabit LAN, 2x USB 3.0, 1x HDMI, Audio Line out, USB 2.0 x 1 (optional) Audio MIC x 1 (optional) |
| PPC-2155 | 15.6" TFT LCD LED Expandable HMI with 5-Wireless Resistive Touch or P-CAP | Intel® Celeron® J1900 or N2807 | Up to 8GB DDR3L SODIMM | 1x RS-232/422/485 | 1x 2.5 Inch SATA 2.5 HDD Bay, 1x CFast™ | 2x Mini card (Full Size), OMNI expansion | Enclosed PPC16.5" ×10.4" ×2.4" | 2x Gigabit LAN, 1x USB 3.0 Port, 3x USB 2.0 Ports, 2x Mini card (Full Size), 1x Audio Mic-in Line-out, 1x HDMI, 1x VGA |
| PPC-1154 | 15" XGA HMI 5-wire Resistive Touch Panel PC | Intel® Celeron® J1900 ,2 GHz / N2807, 1.58 GHz | Up to 8GB DDR3L SODIMM | 2x RS-485/422/232, 2x RS-232 | 1x SATA 2.5 Inch HDD Bay / CFast Socket | 2x Mini card (Full Size / Half Size) | Enclosed PPC16.02" ×12.22" ×2.3" | 2x Gigabit LAN, 1x USB 3.0 Port, 3x USB 2.0 Ports, 1x VGA |
| PPC-2176 | 17" TFT LCD Interface with 5-wire Analog Resistive Touch Screen | Intel® Celeron® 827E or Core™ i7-2610UE 1.5 GHz | Up to 8 GB DDR3 SODIMM | 4x RS-232 | 1x 2.5 Inch SATA Hard Disk Drive/ CFast™ Slot (Internal) | 1x PCIe Mini-Card | Enclosed PPC16.54" ×14.09" ×3.82" | 2x Gigabit LAN, 6x USB 2.0 Ports, 1x VGA, Audio |
| PPC-215E | 21.5" LCD with Projected Capacitive 10-Point Multitouch | Allwinner A40 Cortex™ QuadCore Processor | up to 2 GB DDR3 | 1x serial, 2x USB2, 1x USB OTG | 8GB NAND flash, SATA | Mini-PCIe expansion | Enclosed PPC20.79" ×12.76" ×165" | Gigabit LAN, POE, Wi-Fi 802.11 b,g,n , HDMI, GPS, Bluetooth |
| PPC-215T | 21.5" LCD with Projected Capacitive 10-Point Multitouch, display port | Intel® Celeron™ QuadCore J1900 | Up to 4GB DDR3 SODIMM | 4x COM, 1x USB 3.0, 3x USB 2.0 ports | 64GB SATA SSD | 2x Mini-PCIe | Enclosed PPC20.79" ×12.76" ×2.28" | 2x Gigabit LAN, POE, Wi-Fi 802.11 a,b,g,n , HDMI |
PPCs < 12 in
| Product # | Video/ Touchscreen | CPU | Memory | Serial Ports | Disk Interfaces | Bus | Dimensions | Other I/O |
| --- | --- | --- | --- | --- | --- | --- | --- | --- |
| PPC-04-3354 | 4.3 " TFT Color WQVGA LCD, 480 x 272, 4-Wire Analog Resistive | TI ARM Cortex A8 based Processor AM3354, | 512 MB of DDR3 SDRAM, 4GB eMMC Flash Onboard | 3x RS-232 with handshaking, 1x RS-232/422/485 with Auto RS485, high-speed SPI with chip selects, I2C | SDIO SDHC/ MMC Flash Disk | None | Open Frame PPC4.8" ×3" ×1.2" | 10/100 Ethernet, Audio, 16x GPIO |
| HMI-043T | 4.3 " TFT, Color WQVGA LCD, 480 x 272, 4-Wire Analog Resistive | DMP Vortex86EXm 400 MHz | Up to 256 MB DDR3 RAM Onboard | 1x RS-232, 485 or CAN | SD Slot or up to 2GB eMMC NAND Flash Memory Onboard | N/A | Enclosed PPC4.58" ×3.71" ×1.35" | Ethernet, POE, HF RFID/NFC, 1x USB 2.0 |
| HMI-043T-O | 4.3" WQVGA TFT LCD, 4-wire Analog Resistive Touch Screen | DMP Vortex86EXm 400MHz | up to 256MB DDR3 onboard | 1x RS-232, 2x RS-485, 1xCAN | SD Slot or up to 2GB eMMC NAND Flash Memory Onboard | Expansion slots | Open Frame PPC4.15" ×2.65" ×0.54" | Ethernet, 2x USB2.0, 1x 8-bit GPIO |
| PDX-057T | 5.7" TFT Color LCD, 640 x 480, Analog Resistive | Vortex86DX Fanless CPU, 1 GHz | Up to 512MB RAM | 1x RS-232/422/485, 2x USB 2.0 | 1 IDE, Compact Flash Micro SD | Mini PCI | Enclosed PPC6" ×4.4" ×1.2" | RDC 6040 10/100 Base-T Ethernet2x USB 2.0 |
| PMX-057T | 5.7" TFT Color LCD, 640 x 480, Analog Resistive | Vortex86MX+ Fanless CPU 1GHz | Up to 1GB DDR2 onboard | 1x RS-232/422/485, 2x USB 2.0 1x RS232/422/485 | 1 IDE, Compact Flash Micro SD | Mini PCI | Enclosed PPC6" ×4.4" ×1.2" | 10/100 Base-T Ethernet, 2x USB 2.0, Audio |
| PDX2-057T | 5.7" TFT LCD with Resistive Touch Screen | DM&P Vortex86DX2 - 933MHz | Up to 2GB DDR2 Onboard | 1x RS-232/422/485, 2x USB 2.0 | CF Card or Micro SD slot | | Enclosed PPC5.98" ×4.41" ×1.3" | 1x HD Audio-Realtek ALC262 CODEC, 1x 10/100 Ethernet Integrated, 2x USB 2.0 Ports |
| PEX-057T | 5.7" VGA TFT LCD with Resistive Touch Screen | DM&P Vortex 86EX Onboard 400 MHz | 1 GB DDR3 Onboard | 1x RS-232/422/485 & 2x USB 2.0 | MicroSD Slot | | Enclosed PPC5.98" ×4.41" ×1.3" | 1x HD Audio-Realtek ALC262 CODEC, 1x 10/100 Ethernet Integrated, 2x USB 2.0 Ports |
| PDX3-057T | 5.7" VGA TFT LCD with Resistive Touch Screen | DM&P Vortex86DX3-Fanless Onboard 1GHz | Up to 2GB DDR3 Onboard | 1x RS-232/422/485, 2x USB 2.0 | CF Card or Micro SD slot | | Enclosed PPC5.98" ×4.41" ×1.3" | 1x 10/100 Ethernet Integrated, 2x USB 2.0 Ports, Audio HD Audio-Realtek ALC262 CODEC |
| PPC-07-3354 | 7" TFT Color WVGA LCD, 800 x 480, 4-Wire Analog Resistive | TI ARM Cortex A8 based Processor AM3354 1.0GHz | 512 MB of DDR3 SDRAM, 4GB eMMC Flash Onboard | 3x RS232 & 1x RS232/422/485 Port, 2x USB 2.0 Host, 1x USB 2.0 OTG | SDIO SDHC/ MMC Flash Disk | | Open Frame PPC7.55" ×4.15" ×1.5" | 1x 10/100 BaseT Ethernet, WiFi 802.11 b/g/n, I2S Audio |
| PPC-07-5D36 | 7" TFT Color WVGA LCD, 800 x 480, 4-Wire Analog Resistive | Atmel ARM Cortex A5 ATSAMA5D36 | 512MB LP DDR2 | 3x RS232 & 1x RS232/422/485 Port, 2x USB 2.0 Host, 1x USB 2.0 OTG | SDIO SDHC/ MMC Flash Disk | | Open Frame PPC7.55" ×4.15" ×1.5" | 1x GbE LAN, WiFi 802.11 b/g/n, 16x GPIO lines, I2S Audio |
| PPC-07-IMX6S | 7" TFT Color WVGA LCD, 800 x 480, 4-Wire Analog Resistive, HDMI, CSI, DSI | NXP i.MX6 1.0GHz ARM Solo Processor | 512MB Onboard Memory | 3x RS232 & 1x RS232/422/485 Port, 2x USB 2.0 Host, 1x USB 2.0 OTG | MicroSD, mSATA Socket | mini-PCIe Socket with SIM | Open Frame PPC7.55" ×4.15" | 1x GbE LAN, WiFi 802.11 b/g/n, bluetooth 4.1, 16x GPIO lines |
| PPC-07-IMX6M | 7" TFT Color WVGA LCD, 800 x 480, 4-Wire Analog Resistive, HDMI, CSI, DSI | NXP i.MX6 1.0GHz ARM Dual or Quad Core Processor | Up to 2GB DDR3L RAM, 4GB eMMC Flash onboard | 3x RS232 & 1x RS232/422/485 Port, 2x USB 2.0 Host, 1x USB 2.0 OTG | MicroSD, mSATA Socket | mini-PCIe Socket with SIM | Open Frame PPC7.55" ×4.15" | 1x GbE LAN, WiFi 802.11 b/g/n, bluetooth 4.1, 16x GPIO lines |
| PPC-080T | 8" TFT Color LCD, 800 x 600, Analog Resistive | Intel Processor N2807 (optional N2600) | 2 GB SODIMM DDR3L | 3 x RS232*, 1x USB3.0, 3x USB 2.0 | SATA SSD Hard Drive | 2x Mini PCI-E | Enclosed PPC8.5" ×7.2" ×2.2" | 2 x GBit RJ45 ports |
| PPC-080E | 8" LCD with Projected Capacitive 10-Point Multitouch | Allwinner A40 Cortex™ QuadCore Processor | 1GB DDR3 | 1x serial, 2x USB2, 1x USB OTG | 8GB NAND flash, SATA | Mini-PCIe expansion | Enclosed PPC7.91" ×6.32" ×1.4" | Gigabit LAN, POE, Wi-Fi 802.11 b,g,n , HDMI, GPS, Bluetooth |
| VOX-084 | 8.4" TFT Color WVGA LCD, 800 x 600, 4-Wire Analog Resistive | DM&P Vortex86DX2 or Vortex86DX3 800 MHz or 1GHz | Up to 2GB DDR3 onboard | 4x RS232/422/485, 3x USB2.0 | 1x SATA | PC/104 | Open Frame PPC9" ×5.9" ×1.1" | 1x 10/100 Ethernet, 2x GbE LAN, 16x GPIO, 1x LPT |
| PDX-089T | 8.9" TFT Color LCD, 1024 x 600, Analog Resistive | Vortex86DX CPU | 512 MB DDR2 on-board | 1x RS-232/422/485, 2x USB 2.0 | 1 IDE, Compact Flash Micro SD | Mini PCI | Enclosed PPC9.3" ×5.7146" ×1.3" | 10/100 Base-T Ethernet, 2x USB 2.0 |
| PMX-089T | 8.9" TFT Color LCD, 1024 x 600, Analog Resistive | Vortex86MX+ Fanless CPU 1GHz | Up to 1GB DDR2 onboard | 1x RS232/422/485, 2x USB2.0 | 1 IDE, Compact Flash Micro SD | Mini PCI | Enclosed PPC9.3" ×5.7" ×1.4" | 10/100 Base-T Ethernet |
| PMX-090T | 9" TFT Color LCD, 1024 x 600, Analog Resistive | Vortex86MX+, 1 GHz | Up to 1GB DDR2 onboard | 1x RS-232/422/485, 2x USB 2.0 | 1 IDE, Compact Flash Micro SD | Mini PC | Enclosed PPC9.31" ×5.75" ×1.38" | 10/100 Base-T Ethernet2x USB 2.0 |
| PEX-090T | 9" VGA TFT LCD Analog Resistive Touch Screen | DM&P Vortex 86EX Onboard 400 MHz | 1 GB DDR3 Onboard | 1x RS-232/422/485 & 2x USB 2.0 | MicroSD Slot | | Enclosed PPC9.31" ×5.75" ×1.38" | 1x HD Audio-Realtek ALC262 CODEC, 1x 10/100 Ethernet Integrated, 2x USB 2.0 Ports |
| PDX2-090T | 9" VGA TFT LCD Analog Resistive Touch Screen | DM&P Vortex86DX2 933 MHz | Up to 2GB DDR2 Onboard | 1x RS-232/422/485, 2x USB 2.0 | CF Card or Micro SD slot | | Enclosed PPC9.31" ×5.75" ×1.38" | 1x 10/100 Ethernet Integrated, 2x USB 2.0 Ports, HD Audio-Realtek ALC262 CODEC |
| PDX3-090T | 9" VGA TFT LCD Analog Resistive Touch Screen | DM&P Vortex86DX3-Fanless Onboard 1GHz | Up to 2GB DDR3 Onboard | 1x RS-232/422/485, 2x USB 2.0 | CF Card & Micro SD slot | | Enclosed PPC9.31" ×5.75" ×1.38" | 1x 10/100 Ethernet Integrated, 2x USB 2.0 Ports, Audio HD Audio-Realtek ALC262 CODEC |
| PPC-090T | 9" WSVGA TFT LCD, 1024 x 600 | Vortex86DX2, 933 MHz | Up to 2GB DDR2 Onboard | 2x RS-232 / 422 / 485 | SATA Slim DOM | | Enclosed PPC9.68" ×6.26" ×1.76" | Integrated 10/100Mbps Ethernet, Giga Ethernet, Wi-Fi (Optional). 3x USB Ports (Version 2.0) , POE+ |
| PPC-104T | 10" TFT Color LCD, 800 x 600, Analog Resistive | DM&P Vortex86DX2 933 MHz or Vortex86DX3 1GHZ | up to 2 GB DDR3L onboard | 2 x RS232/422/485, 3x USB 2.0 | Compact Flash or SATA Slim SSD | Internal USB | Enclosed PPC10.76" ×8.65" ×1.93" | 10/100 Mbps LAN (POE optional) / 10/100/1000 GbE (optional), 16x GPIO (optional), up to 7x RS232 |
| PPC-10-IMX6S | 10" TFT Color WSVGA LCD, 1024 x 600, 4-Wire Analog Resistive, HDMI, CSI, DSI | NXP i.MX6 1.0GHz ARM Solo Core Processor | 512MB DDR3L, 4GB eMMC Flash onboard | 3x RS232 & 1x RS232/422/485 Port, 2x USB 2.0 Host, 1x USB 2.0 OTG | MicroSD, mSATA Socket | mini-PCIe Socket with SIM | 10.5" ×6" ×2" | 1x GbE LAN, WiFi 802.11 a/b/g/n, bluetooth, 16x GPIO lines |
| PPC-10-IMX6M | 10" TFT Color WSVGA LCD, 1024 x 600, 4-Wire Analog Resistive, HDMI, CSI, DSI | NXP i.MX6 1.0GHz ARM Dual or Quad Core Processor | Up to 2GB DDR3L, 4GB eMMC Flash onboard | 3x RS232 & 1x RS232/422/485 Port, 2x USB 2.0 Host, 1x USB 2.0 OTG | MicroSD, mSATA Socket | mini-PCIe Socket with SIM | Open Frame PPC10.5" ×6" ×2" | 1x GbE LAN, WiFi 802.11 a/b/g/n, bluetooth, 16x GPIO lines |
| PPC-10-3354 | 10" TFT, Color WSVGA LCD, 1024 x 600, 4-Wire Analog Resistive | TI ARM Cortex A8 based Processor AM3354, 1.0GHz | 512 MB of DDR3 SDRAM, 4GB eMMC Flash | 3x RS232 & 1x RS232/422/485 Port, 2x USB 2.0 Host, 1x USB 2.0 OTG | SDIO SDHC/ MMC Flash Disk | | Open Frame PPC5.76" ×10.25" | 1x 10/100 BaseT Ethernet, WiFi 802.11 b/g/n, 1x SPI, 1x I2S, Audio Beeper, 1x 12S Audio Port with Line-In/Line-Out, 1x I2C |
| PPC-10-5D36 | 10" TFT, Color WSVGA LCD, 1024 x 600, 4-Wire Analog Resistive | Atmel ARM Cortex A5 ATSAMA5D36 | 512 MB of DDR2, 4GB eMMC Flash Onboard | 3x RS232 & 1x RS232/422/485 Port, 2x USB 2.0 Host, 1x USB 2.0 OTG | SDIO SDHC/ MMC Flash Disk | | Open-Frame5.76" ×10.25" ×1.5" | 1x GbE LAN, WiFi 802.11 b/g/n, 1x SPI, 1x I2S, Audio Beeper, 1x 12S Audio Port with Line-In/Line-Out, 1x I2C |
| UTC-510D | 10.1" 1280x800 Projected Capacitive. Glass Panel | Intel Bay Trail Atom / Celeron | Up to 8GB DDR3L SODIMM | 2x COM, 2x USB2, 1x USB3 | SATA & mSATA | 1x MiniPCIe, 1x mSATA | Enclosed PPC10.45" ×7.18" ×1.56" | 1x GbE, 1xGbE with POE (optional) |
| PPC-101E | 10.1" LCD with Projected Capacitive 10-Point Multitouch | Allwinner A40 Cortex™ QuadCore Processor | Up to 2GB DDR3 RAM onboard | 1x serial, 2x USB2, 1x USB OTG | 8GB NAND flash, SATA | Mini-PCIe expansion | Enclosed PPC10.87" ×7.56" ×1.34" | Gigabit LAN, POE, Wi-Fi 802.11 b,g,n , HDMI, GPS, Bluetooth |
| VOX-104 | 10.4" TFT Color WVGA LCD, 800 x 600, 4-Wire Analog Resistive | DM&P Vortex86DX2 or Vortex86DX3 800 MHz or 1GHz | Up to 2GB DDR3 onboard | 4x RS232/422/485, 3x USB2.0 | 1x SATA | PC/104 | Open Frame PPC11.92" ×8.03" ×2.45" | 1x 10/100 Ethernet, 2x GbE LAN, 16x GPIO, 1x LPT |
| PPC-6712 | 11.6" LED Backlight, WXGA 1366x768, 4-Wire Analog Resistive Touch | Intel Celeron J1900 2.42 GHz | Up to 8GB DDR3L SODIMM | 1x COM, 1x USB 3.0, 2x USB 2.0 header | 2.5" SATA, mSATA | 1x half-size mini-PCIe &1x full size mini-PCIe x1 slot | Enclosed PPC11.25" ×7.25" ×2.5" | Dual Gig-Lan, Audio line out, VGA, HDMI, |
| PPC-E4+ | 4.3 " TFT Color WQVGA LCD, 480 x 272, 4-Wire Analog Resistive | Embedded Atmel AT91SAM9G45 400 MHz | Up to 256 MB DDR2 RAM | 3x RS-232, 1x RS-232/422/485, 1x USB Host, 1x USB OTG | SDIO, SDHC/ MMC, Flash Disk | none | Open Frame PPC4.8" ×3" ×1.2" | 10/100 Ethernet, Audio, 16x GPIO |
IP Spec Rated PPCs
| Product # | Video/ Touchscreen | CPU | Memory | Serial Ports | Disk Interfaces | Bus | Dimensions | Other I/O |
| --- | --- | --- | --- | --- | --- | --- | --- | --- |
| PPC-104T | 10" TFT Color LCD, 800 x 600, Analog Resistive | DM&P Vortex86DX2 933 MHz or Vortex86DX3 1GHZ | up to 2 GB DDR3L onboard | 2 x RS232/422/485, 3x USB 2.0 | Compact Flash or SATA Slim SSD | Internal USB | Enclosed PPC10.76" ×8.65" ×1.93" | 10/100 Mbps LAN (POE optional) / 10/100/1000 GbE (optional), 16x GPIO (optional), up to 7x RS232 |
Wide-Temp PPCs
| Product # | Video/ Touchscreen | CPU | Memory | Serial Ports | Disk Interfaces | Bus | Dimensions | Other I/O |
| --- | --- | --- | --- | --- | --- | --- | --- | --- |
| HMI-043T | 4.3 " TFT, Color WQVGA LCD, 480 x 272, 4-Wire Analog Resistive | DMP Vortex86EXm 400 MHz | Up to 256 MB DDR3 RAM Onboard | 1x RS-232, 485 or CAN | SD Slot or up to 2GB eMMC NAND Flash Memory Onboard | N/A | Enclosed PPC4.58" ×3.71" ×1.35" | Ethernet, POE, HF RFID/NFC, 1x USB 2.0 |
| HMI-043T-O | 4.3" WQVGA TFT LCD, 4-wire Analog Resistive Touch Screen | DMP Vortex86EXm 400MHz | up to 256MB DDR3 onboard | 1x RS-232, 2x RS-485, 1xCAN | SD Slot or up to 2GB eMMC NAND Flash Memory Onboard | Expansion slots | Open Frame PPC4.15" ×2.65" ×0.54" | Ethernet, 2x USB2.0, 1x 8-bit GPIO |
| PPC-07-IMX6M | 7" TFT Color WVGA LCD, 800 x 480, 4-Wire Analog Resistive, HDMI, CSI, DSI | NXP i.MX6 1.0GHz ARM Dual or Quad Core Processor | Up to 2GB DDR3L RAM, 4GB eMMC Flash onboard | 3x RS232 & 1x RS232/422/485 Port, 2x USB 2.0 Host, 1x USB 2.0 OTG | MicroSD, mSATA Socket | mini-PCIe Socket with SIM | Open Frame PPC7.55" ×4.15" | 1x GbE LAN, WiFi 802.11 b/g/n, bluetooth 4.1, 16x GPIO lines |
| PPC-080T | 8" TFT Color LCD, 800 x 600, Analog Resistive | Intel Processor N2807 (optional N2600) | 2 GB SODIMM DDR3L | 3 x RS232*, 1x USB3.0, 3x USB 2.0 | SATA SSD Hard Drive | 2x Mini PCI-E | Enclosed PPC8.5" ×7.2" ×2.2" | 2 x GBit RJ45 ports |
| PPC-080E | 8" LCD with Projected Capacitive 10-Point Multitouch | Allwinner A40 Cortex™ QuadCore Processor | 1GB DDR3 | 1x serial, 2x USB2, 1x USB OTG | 8GB NAND flash, SATA | Mini-PCIe expansion | Enclosed PPC7.91" ×6.32" ×1.4" | Gigabit LAN, POE, Wi-Fi 802.11 b,g,n , HDMI, GPS, Bluetooth |
| PMX-090T | 9" TFT Color LCD, 1024 x 600, Analog Resistive | Vortex86MX+, 1 GHz | Up to 1GB DDR2 onboard | 1x RS-232/422/485, 2x USB 2.0 | 1 IDE, Compact Flash Micro SD | Mini PC | Enclosed PPC9.31" ×5.75" ×1.38" | 10/100 Base-T Ethernet2x USB 2.0 |
| PPC-090T | 9" WSVGA TFT LCD, 1024 x 600 | Vortex86DX2, 933 MHz | Up to 2GB DDR2 Onboard | 2x RS-232 / 422 / 485 | SATA Slim DOM | | Enclosed PPC9.68" ×6.26" ×1.76" | Integrated 10/100Mbps Ethernet, Giga Ethernet, Wi-Fi (Optional). 3x USB Ports (Version 2.0) , POE+ |
| PPC-104T | 10" TFT Color LCD, 800 x 600, Analog Resistive | DM&P Vortex86DX2 933 MHz or Vortex86DX3 1GHZ | up to 2 GB DDR3L onboard | 2 x RS232/422/485, 3x USB 2.0 | Compact Flash or SATA Slim SSD | Internal USB | Enclosed PPC10.76" ×8.65" ×1.93" | 10/100 Mbps LAN (POE optional) / 10/100/1000 GbE (optional), 16x GPIO (optional), up to 7x RS232 |
| PPC-101E | 10.1" LCD with Projected Capacitive 10-Point Multitouch | Allwinner A40 Cortex™ QuadCore Processor | Up to 2GB DDR3 RAM onboard | 1x serial, 2x USB2, 1x USB OTG | 8GB NAND flash, SATA | Mini-PCIe expansion | Enclosed PPC10.87" ×7.56" ×1.34" | Gigabit LAN, POE, Wi-Fi 802.11 b,g,n , HDMI, GPS, Bluetooth |
| PPC-150T | 15" XGA TFT LCD, 1024x768, Analog Resistive or P-Capacitive | Vortex86DX2 or Vortex86DX3 933 MHz | Up to 2GB DDR2 onboard | 2x RS-232/422/485, 2x USB 2.0 | Compact Flash or SATA Slim DOM | | Enclosed PPC13.97" ×8.22" ×2.16" | 10/100 LAN, 10/100/1000 Gig LAN (optional), POE(Optional) 3x USB 2 Ports, 5x serial ports optional |
| PPC-215E | 21.5" LCD with Projected Capacitive 10-Point Multitouch | Allwinner A40 Cortex™ QuadCore Processor | up to 2 GB DDR3 | 1x serial, 2x USB2, 1x USB OTG | 8GB NAND flash, SATA | Mini-PCIe expansion | Enclosed PPC20.79" ×12.76" ×165" | Gigabit LAN, POE, Wi-Fi 802.11 b,g,n , HDMI, GPS, Bluetooth |
| PPC-215T | 21.5" LCD with Projected Capacitive 10-Point Multitouch, display port | Intel® Celeron™ QuadCore J1900 | Up to 4GB DDR3 SODIMM | 4x COM, 1x USB 3.0, 3x USB 2.0 ports | 64GB SATA SSD | 2x Mini-PCIe | Enclosed PPC20.79" ×12.76" ×2.28" | 2x Gigabit LAN, POE, Wi-Fi 802.11 a,b,g,n , HDMI |
IoT Panel PCs
| Product # | Video / Touchscreen | CPU | Memory | Serial Ports | Disk Interfaces | Bus | Dims. | Other I/O |
| --- | --- | --- | --- | --- | --- | --- | --- | --- |
| DEV-SOM36 | 4.3 " TFT Color WQVGA LCD, 480 x 272, 4-Wire Analog Resistive | Atmel ARM Cortex A5 ATSAMA5D36 | 512 MB of DDR2 SDRAM, 4GB eMMC Flash Onboard | 2x RS-232, 1x RS-232/422/485 with Auto RS485, 2x USB 2.0, CAN, SPI | MicroSD | None | 4.8" ×3" ×1.2" | 10/100 DP83640 IEEE 1588 PTP LAN & GbE Ethernet, Audio, 16x GPIO |
| PPC-04-3354 | 4.3 " TFT Color WQVGA LCD, 480 x 272, 4-Wire Analog Resistive | TI ARM Cortex A8 based Processor AM3354, | 512 MB of DDR3 SDRAM, 4GB eMMC Flash Onboard | 3x RS-232 with handshaking, 1x RS-232/422/485 with Auto RS485, high-speed SPI with chip selects, I2C | SDIO SDHC/ MMC Flash Disk | None | 4.8" ×3" ×1.2" | 10/100 Ethernet, Audio, 16x GPIO |
EOL PPCs
Product #
Video/ Touchscreen
CPU
Memory
Serial Ports
Disk Interfaces
Bus
Dimensions
Other I/O
PPC-1083
8.4 " SVGA HMI 5-wire Analog Resistive Touch Panel PC
Intel® Atom™ D2550,
1.86 GHz
Up to 4 GB DDR3 SODIMM
1x RS-232 & 1x RS-232/422/485
2.5 Inch SATA Hard Disk Drive / CFast™ Slot (Internal)
1x Mini-Card
Enclosed PPC9.65" ×7.2" ×2.67"
2x USB 2.0 Ports, 2x 10/100/1000 Base-TX with RJ-45, 2x USB 2.0 Ports
PPC-104T-N270
10" TFT Color LCD, 1024 x768, Analog Resistive
Intel Atom N270,
1.6 GHz
2 GB DDR2 SODIMM
3x COM/RS232 headers
16GB SATA SSD Hard Drive
MiniPCI-E
Enclosed PPC10.1" ×8" ×1.9"
2x 10/100/1000Mbit RJ45 Ports
PPC-4510
10.1" touch panel 1280x 720 with projected capacitive touch
Freescale IMX6,
1 GHz
Up to 2 GB onboard memory
5x COM
SATA (Optional)
4x 50 pin female IO expansion
Enclosed PPC10.5" ×6.9" ×2"
4x USB 2.o, 1x 10/100, 4x USB 2.o
PPC-3100S
10.4" TFT SVGA LED Panel with Resistive Touchscreen
Intel Celeron N2930 Quad Core CPU,
1.83 GHz
Up to 8GB DDR3L SODIMM
2x RS232, (1x RS232/422/485)
1x SATA, 1x mSATA
1x MINI PCIe
Enclosed PPC10.7" ×8.5" ×1.8"
1x USB 3.0 & 2x USB 2.0, 2x 10/100/1000 Mbps RJ45 Intel I211, 1x USB 3.0 & 2x USB 2.0
PPC-6123
12.1" XGA (1024 x 768) TFT LCD Display
Intel® Atom™ D2550 Dual Core Onboard,
1.86 GHz
Up to 4 GB DDR3 SODIMM
1x RS-232, 1x RS-232/422/485
1x 2.5 Inch SATA Hard Disk Drive / 1x CFast™ Slot (Internal)
1x Mini-card
Enclosed PPC14.6" ×11.2" ×3.42"
2x USB 2.0 Ports, 1x 10/100/1000Base-TX, 2x USB 2.0 Ports
PPC-1123
12.1" XGA HMI TFT-LCD 1024 x 768 Touch Panel PC
Intel® Atom™ D2550 Onboard,
1.86 GHz
Up to 4 GB DDR3 800/1066 RAM Inside
3x S-232 x 3, 1x RS-232/422/485
2.5 Inch SATA Hard Disk Drive / CFast™ Slot (Internal)
1x Mini-Card
Enclosed PPC
4x USB 2.0 Ports, 2x 10/100/1000Base-TX with RJ-45, 4x USB 2.0 Ports
PPC-6150
15" TFT LCD (LED Backlight) 5-wire Resistive Touch
Intel Core i5-3610ME 2.7GHz / Core i3-3120ME 2.4GHz Celeron 1020E 2.2GHz,
2.7 GHz
Up to 8 GB DDR3 SODIMM
1x RS-232/422/485, 3x RS-232
Storage 1: 2.5 Inch SATA HDD, Storage 2: 2.5 Inch SATA HDD (support Intel RAID function) (optional) Support slim 8X or above DVD +/- RW (optional)
1x PCI + 1x PCIe (default), 2x PCIe x1 (optional), 2x PCI (optional)
Enclosed PPC15.6" ×12.5" ×4.15"
3x USB 3.0 Ports / 2x USB 2.0 Ports, 4x Gigabit Gigabit Ethernet, 3x USB 3.0 Ports / 2x USB 2.0 Ports
PPC-4150W
15.6" TFT WXGA LED flat panel with Capacitive touchscreen
Intel Atom D2550 10W Dual Core CPU on board,
1.86 GHz
Up to 4GB SODIMM
4 x Serial ports: 3 x RS-232, 1x RS-232, 422, 485 (Adjustable through BIOS)
Supports 1 x 2.5" SATA HDD/SSD and 1x mSATA socket
1x MINI PCle, 1x PClex1 or 1 x PCI
Enclosed PPC419.7" ×269" ×59"
5 x USB 2.0 ports (4 in Rear, 1 from right side), 2 x 10/100/1000 Mbps, 5 x USB 2.0 ports (4 in Rear, 1 from right side)
PPC-2153
15" XGA (1024 x 768) TFT LCD 5-wire Resistive Touch Screen (Sunlight Readable - STT)
Intel® Dual Core™ Atom™ D2550 Onboard,
1.86 GHz
up to 4 GB RAM
2x RS-232, 1x RS-232/422/485
2.5 Inch SATA Hard Disk Drive / CFast™ Slot (Internal)
1x Mini-Card
Enclosed PPC15.35" ×12.74" ×3.08"
4x USB 2.0 Ports (2 Front & 2 on Rear), 2x 10/100/1000Base-TX with RJ-45, 4x USB 2.0 Ports (2 Front & 2 on Rear)
PPC-6170
17" TFT LCD (LED Backlight) 5-wire Resistive Touch
Up to Core i5-36110ME,
2.7 GHz
Up to 8 GB DDR3L SODIMM
4x COM ports, 1x isolated RS-232/422/485, 3x RS-232
1 x 2.5" SATA HDD/SSD and mSATA
1x PCI, 1x PCIe
Enclosed PPC442" ×362" ×113.5"
4x USB 3.0 Ports, 2 x USB 2.0 Ports, 2x Gigabit Ethernet, 4x USB 3.0 Ports, 2 x USB 2.0 Ports
PPC-2173
17" SXGA (1280 x 1024) TFT LCD 5-wire Resistive Touch Screen
Intel® Atom™ D2550,
1.86 GHz
Up to 4 GB SODIMM
2x RS-232 / 1x RS-232/422/485
2.5 Inch SATA Hard Disk Driver / CFast™ Slot (Internal)
1x Mini-PCIe
Enclosed PPC16.56" ×14.08" ×2.87"
2x USB 2.0 Ports, 2x 10/100/1000 Base-T with RJ-45, 2x USB 2.0 Ports
AFL-08B
8 " TFT Color LCD, 800 x 600, Analog Resistive
Fanless Atom N270,
1.6 GHz
1 GB built in, Up to 2 GB SODIMM DDR
1x RS-232, 1x RS-232/422/485
CompactFlash Type II socket, IDE
One Mini-PCIe Socket
Enclosed PPC9.2" ×7.2" ×1.6"
2x USB 2.0, 2 x RJ-45 Ethernet connectors, 2x USB 2.0
AHP-1122
12.1" TFT Color LCD, 1024 x 768, Analog Resistive
Intel® Atom™ D510,
1.66 GHz
Up to 2GB DDR2 SODIMM
1x RS-232/422/485, 1x RS-232
CompactFlash Type I/II socket, SATA
2x Mini-PCIe Sockets
Enclosed PPC12.5" ×9.5" ×2.5"
4x USB 2.0, Dual 10/100/1000 Base-TX Ethernet interface, 4x USB 2.0
PPC-080T-D525
8" TFT Color LCD, 800 x 600, Analog Resistive
Intel Atom D525 dual core,
1.8 GHz
2 GB DDR3 SODIMM
2x COM/RS232 header (1x connected to external COM-connector)
30GB SATA SSD Hard Drive
MiniPCI-E
Enclosed PPC8.5" ×7.2" ×1.77"
4x USB 2.0, 10/100/1000 Base-T Ethernet, 4x USB 2.0
PPC-106T
10.4" TFT Color LCD, 800 x 600, 0.26 pitch, Analog Resistive
onboard AMD Geode LX 800,
500 MHz
Up to 1 GB DDR SODIMM
3x RS-232, 1x RS-232/422/485
1x 2.5" IDE/ CompactFlash Type I/II socket
One Mini PCI & One PCI/ISA slot
Enclosed PPC13.5" ×10.4" ×3.64"
4x USB 2.0 (2 internal, 2 external), 10/100 Base-T Ethernet interface (Dual LAN Optional), 4x USB 2.0 (2 internal, 2 external)
PPC-E10
10" TFT, Color WSVGA LCD, 1024 x 600, 4-Wire Analog Resistive
TI ARM Cortex A8 based Processor AM3354,
1 GHz
Up to 512 MB DDR2 RAM, 512MB NAND Flash
3x RS-232 with handshake, 1x RS-232/422/485 with Auto RS485, high-speed SPI with chip selects, I2C
SDIO SDHC/ MMC Flash Disk
PCD-E12
Open Frame PPC5.76" ×10.25"
2x USB High Speed Host, 1x USB High Speed OTG, 1x 10/100/1000 BaseT Ethernet, 2x USB High Speed Host, 1x USB High Speed OTG
PPC-E4
4.3 " TFT, Color WQVGA LCD, 480 x 272, 4-Wire Analog Resistive
Embedded Cirrus EP9307 with Hardware Floating Point Math Engine,
200 MHz
128 MB SDRAM On-Board max.
2x RS-232 with handshaking, 1x RS-232/422/485, high-speed SPI with chip selects
SD, SDHC, Flash Disk
none
Open Frame PPC4.8" ×3" ×1.2"
2x USB 2.0 Full Speed Hosts, 2x USB 2.0 Full Speed Hosts
PPC-E7
7" TFT Color WVGA LCD, 800 x 480, 4-Wire Analog Resistive
Embedded Cirrus EP9307 with Hardware Floating Point Math Engine,
200 MHz
128 MB SDRAM On-Board max.
2x RS-232 with handshaking, 1x RS-232/422/485 with Auto RS485, high-speed SPI with chip selects
SD, SDHC, MMC, Flash Disk
PCD-E12
Open Frame PPC7.55" ×4.15" ×1.5"
3x USB 2.0, 3x USB 2.0
PPC-E7-9G45
7" TFT Color WVGA LCD, 800 x 480, 4-Wire Analog Resistive
Fanless ARM9,
400 MHz
Up to 256 MB DDR2 RAM
3x RS-232 with handshaking, 1x RS-232/422/485 with Auto RS485, high-speed SPI with chip selects, I2C
SDIO SDHC/ MMC Flash Disk
PCD-E12
Open Frame PPC7.55" ×4.15" ×1.5"
1x USB 2.0 Host, 1x USB 2.0 OTG Host/Device, 1 x 10/100 BaseT Ethernet Port with on-board PHY, 1x USB 2.0 Host, 1x USB 2.0 OTG Host/Device
PPC-L127T
12.1" TFT Color LCD, 800 x 600, Analog Resistive
Embedded Intel® ULV Celeron® M,
1 GHz
Up to 1 GB DDR DIMM
3x RS-232, 1x RS-232/422/485
CompactFlash Type I/II socket, IDE
One Mini PCI & One PCI/ISA slot
Enclosed PPC340.5mm ×269.3mm ×70.5mm
6x USB 2.0 (2 internal, 4 external), 10/100 Base-T Ethernet interface, 6x USB 2.0 (2 internal, 4 external)
PPC-L156T
15'' Color TFT LCD 1024 x 768 Analog resistive, Capacitive, and Infrared
Embedded Intel® ULV Celeron® M,
1 GHz
Up to 2GB DDR
3x RS-232, 1x RS-232/422/485
CompactFlash Type I/II socket 2.5" IDE
One Mini PCI & One PCI/ISA slot
Enclosed PPC16.3" ×13.1" ×3"
4x USB 2.0 (2 internal, 2 external), 10/100 Base-T Ethernet interface, 4x USB 2.0 (2 internal, 2 external)
PPC-S154T
15" TFT Color LCD, 1024 x 768, 0.297 pitch, Analog Resistive (Optional)
478 Socket based Mobile Intel Pentium 4 Processor-M CPU,
1.7 GHz
Up to 1 GB DDR SDRAM
2x RS-232
1x FDD, 1x 2.5" IDE, CD-ROM, DVD, CompactFlash Type II socket
One Mini-PCI Socket
Enclosed PPC14.76" ×11.77" ×1.93"
4x USB 2.0, 10/100 Base-T Ethernet interface, 4x USB 2.0
VOX-121
12.1" TFT Color WVGA LCD, 800 x 600, 4-Wire Analog Resistive
Fanless Vortex86DX 486 DX,
800 MHz
Up to 1 GB DDR2 RAM On-Board
5x RS-232 with handshaking, 1x RS-232/422/485
1x 2.5" IDE, CompactFlash™ Type I/II socket
USB
Open Frame PPC11.92" ×8.03" ×2.45"
3x USB 2.0 Ports, 10/100 Base-T Ethernet with on-Board RJ-45 connector, 3x USB 2.0 Ports
PPC-6152
15" XGA (1024 x 768) TFT LCD 5-wire Analog Resistive Touch Screen
Intel® Atom™ D525 Dual Core Onboard,
1.8 GHz
UP to 4GB DDR3
1x RS-232, 1x RS-232/422/485
1x 2.5 Inch SATA Hard Disk Drive / 1x CompactFlash™ Slot
1x Mini-Card
Enclosed PPC15.75" ×12.76" ×3.32"
2x USB 2.0 Ports, 1x 10/100/1000Base-TX, 2x USB 2.0 Ports