CutiPy™ Industrial IoT ARM microcontroller
---
STMicroelectronics ARM Cortex-M4 168 MHz Low Power
192 KB of SRAM, Up to 1M of Flash
upto 64x GPIO, 4x Serial Ports, 2x USB, SDIO, A/D, SPI, I2C & 2x CAN
Wifi, Bluetooth, Zigbee, Thread (Optional)
LCD & Pushbuttons (Optional)
Rechargeable Battery Backup
MicroPython & FreeRTOS
CutiPy Product Video: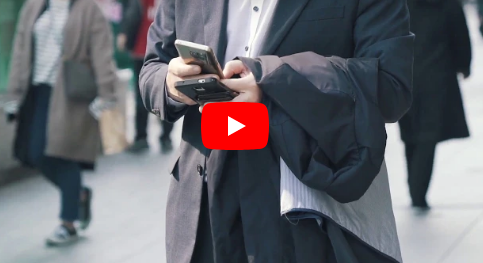 The CuTiPy™ Industrial IoT microcontroller was created to simplify adding IOT connectivity to devices and machines in the Industrial systems environment.  EMAC Inc. has created an easy to use, cost effective industrial IoT board that can be implemented anywhere from the factory floor to a remote offsite location. 
Features
---
STMicroelectronics ARM Cortex-M4 168MHz
Low Power Industrial IoT
Up to 1M of Flash
192 Kbytes of SRAM

LI Battery with charging from USB or 5V Vin Connector
2x USB 2.0 FS OTG (1x Internal, 1x External)
4x Serial Ports (1x Internal RS232, 1x Internal RS232/485, 2x TTL Shared)
2x CAN 2.0b (1x Internal Shared w/Transceiver, 1x External Shared w/o Transceiver)
2x SPI (1x Internal, 1x External)
3x I2C (1x Internal, 2x External) 
1x SDIO Card Slot
8x External Dedicated High Drive Outputs 
24x Timer/Counter/PWM/Capture/GPIOs
13x A/D 12-Bit Channels (3 unique A/Ds)/GPIOs
2x D/A 12-Bit Channels/GPIOs
RTC with on-board battery backup
Temperature Sensor
2x 50-Pin Expansion Connectors (MitiPy Pinout)

Reset button
OS/Language: MicroPython
Redpine RS9113/RS9116 (BT/wifi/Zigbee) with on board antenna (optional)

802.11 a/b/g/n Wifi Wireless
802.11j (hosted mode) 
802.15.1 Bluetooth Low Energy (BLE 4.0)
ZigBee
Thread

LCD (128x32; SPI; NHD-C12832A1Z-FSW-FBW-3V3) (optional)

4 User Pushbuttons
4 LEDs (front side of board)
Overview
---
The CutiPy™ is based on the STMicroelectronics STM32F407IGH6 which is an ARM Cortex-M4 processor running at 168MHz; with 192KB of SRAM, 1MB of internal flash and provides an SD card slot for additional storage.  Standard IO interfaces are 2x USB 2.0 ports, 2x CAN 2.0B ports, 4x Serial ports, 2x SPI lines, 3x I2C connections, 24x GPIO connections (configurable as Timers, Counters, PWM, and GPIO), 8x High drive digital outputs, 13x 12-bit A/D ports, 2x 12-bit D/A ports and an onboard temperature sensor.  The CutiPy™ can be used with a rechargeable Lithium Ion battery connection for power, with built in charging circuitry from USB or a 5v power connector. Wireless module options provide connectivity on 802.11 a/b/g/n, Bluetooth, Thread and Zigbee networks. The CutiPy is ready for IoT success with simplified expansion. Two 50-pin expansion connectors offer access to most of the onboard IO connections through the use of a daughter card shield for a semi-custom approach to board design.  The CutiPy™ is available with an optional 128x32 LCD, 4 user programmable buttons and 4 LEDs.  The CutiPy™ can be used as a local interface or configured as an IoT interface to connect to the cloud to capture, log and analyze data. 
Specifications
---
Processor
CPU

ST Microelectronics STM32F407IGH6 ARM Cortex-M4

Clock Speed

168 MHz
Memory
RAM

192 Kbytes of SRAM

Primary Flash

Up to 1M of Flash

Secondary Flash

Micro SD Card Socket
Primary IO
GPIO

16x External Dedicated GPIOs (64x fully allocated)

SDIO

1x SDIO (wired to Micro SD Card Slot)

Wireless

Redpine RS9113/RS9116- BT4.0/WiFi/ZigBee/Thread (optional)

Bluetooth

BLE4.0 (optional)

USB

2x USB 2.0 FS OTG (1x Internal, 1x External)

Serial Ports

4x Serial Ports (1x Internal RS232, 1x Internal RS232/485, 2x TTL Shared)
Secondary IO
CAN

2x CAN 2.0B

Timers/ Counters/ PWM

24x Timer/Counter/PWM/Capture
Display
Display Type

128x32; SPI; NHD-C12832A1Z-FSW-FBW-3V3

Resolution

128x32
Expansion
Bus Expansion

2x 50 pin Expansion Connector
Analog
A/D Channels

13

D/A Channels

2

A/D Resolution

12 bit

D/A Resolution

12 bit
Mechanical and Environmental
---
Dimensions
Size

2.25" ×3.5" (57mm × 88mm)
Power Requirements
Voltage

5 V

Power Misc.

LI Battery with charging from USB or 5V Vin Connector
Environmental
Low Operating Temperature
-40 C (-40 F)
High Operating Temperature
85 C (185 F)
Upper Operating Humidity

90%
Pricing
---
OEM / Quantity Pricing Available on Request - Less Services
(Single Unit Pricing. Includes: Integration, Setup,Testing, & Enhanced Support)
| Product # | Description | Price |
| --- | --- | --- |
| IOT-F407C-000 | CutiPy Standard, STM32F407IGH6 168MHz, 192 KB SRAM, 1MB Flash, MicroSD Card, 4x COM, 2x USB OTG, 13x A/D, 2x D/A, 24x GPIO, WiFi, BLE, ZigBee/THREAD, No LCD, -40° to +85° C | $140.00 |
| IOT-F407C-001 | CutiPy Deluxe, STM32F407IGH6 168MHz, 192 KB SRAM, 1MB Flash, MicroSD Card, 4x COM, 2x USB OTG, 13x A/D, 2x D/A, 24x GPIO, WiFi, BLE, ZigBee/THREAD, 132x32 LCD, -40° to +85° C | $165.00 |
| IOT-F407C-007 | CutiPy Base, STM32F407IGH6 168MHz, 192 KB SRAM, 1MB Flash, MicroSD Card, 4x COM, 2x USB OTG, 13x A/D, 2x D/A, 24x GPIO, No Radio, No LCD, -40° to +85° C | $110.00 |
Build-to-order

EMAC can build the CutiPy™ Industrial IoT ARM microcontroller with any option mix you require. Build-To-Order can offer a significant cost savings when only a certain subset of options are needed! 25 piece minimum required.

Call for pricing
Peripheral Options
---
Product #
Description
Price

Peripherals
PER-MIS-00050
2.4 GHz & 5 GHz WiFi Antenna with 10 cm cable, IPEX connector, adhesive antenna.
$6.00
PER-MIS-0005PR
2.4 GHz WiFi Antenna & 20cm IPEX to SMA Cable, Panel Mount SMA
$19.00
PER-PWR-0101PR
Battery LI-ION Rechargeable 3.7V 1.2AH
$15.00
Operating Systems
SR010-00GS06
FreeRTOS CutiPy Operating system Software IP Group
Free
SP010-00GS06
uPython CutiPy Operating system Software IP Group
Free
Additional Options
---